E-Com Systems, Inc.
Cost Effective EDI Solution Experts
Welcome to E-Com Systems, Inc.
E-Com Systems, Inc. is a very cost effective EDI technology solutions provider. E-Com Systems Inc. enables businesses of all sizes to enhance their B2B transaction capabilities in order to meet the ongoing progression of today's high-tech global economic environment.
E-Com Systems' services include, providing safe, reliable, and fully secure end-to-end real-time EDI for business' and their trading partners, regardless of size, and technological capability; providing proactive EDI analysis and consultation; and providing the highest quality personal customer service to ensure that expectations are exceeded.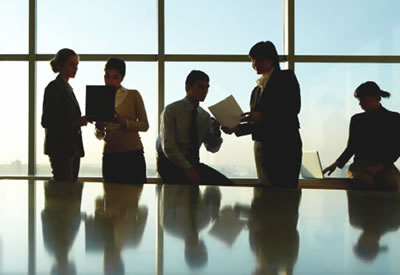 The E-Com Difference
E-Com Systems develops and provides affordable EDI solutions for all companies - small, medium, & large:
Acts as a host for non-EDI partners to transparently maintain full electronic capability and make them appear fully EDI capable to the other partner through our mapping services.
Eliminates errors, speeds processing, and dramatically reduces transaction costs.
Can operate in parallel with current VAN and business processes to ensure a smooth migration to our system.
Requires minimal up-front costs for software, hardware and operational training.
Built-in redundancy safeguards data from power or communications failures.
24x7 operation and customer support.
Customer Testimonials
E-Com Systems, Inc. has many satisfied customers and is continuously growing. We strive to not only meet customer expectations but also exceed them. The following logos below represent a few of our expanding family of clientele:

"We started using E-Com Systems as our EDI VAN in 2009 and during that time have found their service to be extremely RELIABLE and their support staff very responsive. With the high level of service, LOW pricing, and technical support we will continue to utilize E-Com Systems' services and can highly recommend them for other companies looking for an EDI provider."
-Dynasty Apparel Corporation
"ECOM has been our business partner for 9 years. We use their service to send 810's to 2 of our largest customers. They simplify the EDI process, provide document tracking, and have always been very communicative, reliable, and reasonably priced."
- The Parts House

"In 2006, we made the decision to use E-Com as our EDI Solution provider, and we've never regretted it! Our primary reason for the move was the cost savings, but we've also been pleasantly surprised by the level of service that came at this affordable price. The staff has always been quick to respond to any inquiry, new trading partner setup, etc. They have also been pro-active when they see something out of the ordinary happening by not only sending an email, but in some situations, also giving us a call to alert us to the situation. I would not hesitate to recommend E-Com to any company looking for an EDI partner."
- Mrs. Gerry's Kitchen, Inc.
"I wanted to take a moment to let you know how pleased we are with the migration over to E-Com from our former EDI service. Your liaison person worked very hard to make this migration successful. Specifically, she provided customized software, immediately responded to special requests, and provided custom reports. She was always courteous and professional while assisting us. I know the migration would not have been as successful had it not been for her efforts."
- GlaxoSmithKline Integration Team, Philadelphia, PA